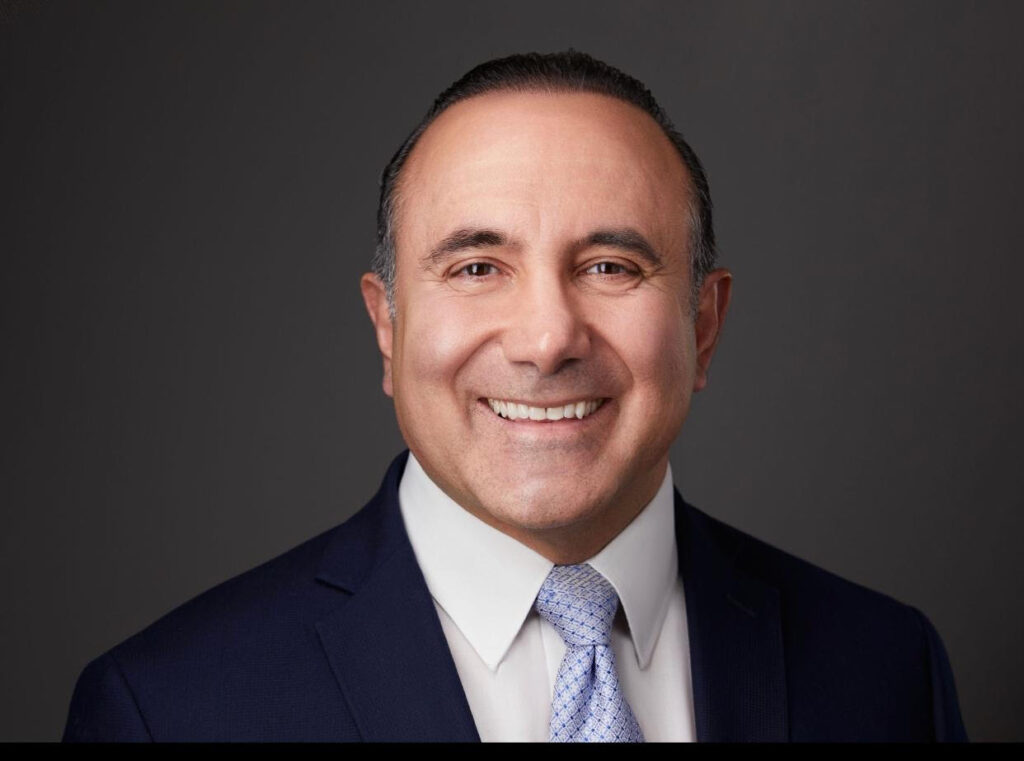 Rony Foumia (President)
Rony Foumia graduated from the Wayne State University School of Pharmacy in 1999. He spent 17 years at CVS as a Pharmacist, Pharmacy Supervisor and as District Manager. He also practiced at Rite Aid for over 5 years in similar roles. Rony is currently the Area Director for Ascension Rx in Michigan overseeing outpatient pharmacy practices and areas of specialty pharmacy. Rony was appointed by Governor Snyder in 2017 to the Michigan Pharmacy and Therapeutics Committee and was reappointed twice by Governor Whitmer. Rony is the president elect of the Oakland County Pharmacist Association (OCPA) for 2023, Board member on the Michigan Society of Community Pharmacists (MSCP) and an executive board member for Families Against Narcotics (FAN).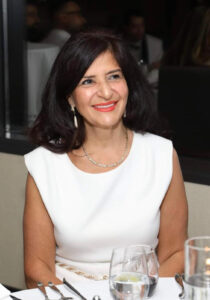 Evone Barkho - MD, MPH, IBCLC, SJPHS (Vice President)
Evone Barkho received her medical degree in General Surgery and Internal Medicine from Baghdad University in Iraq. She practiced medicine at several hospitals and private clinics. She received her Master's Degree in Public Health at Wayne State University, School of Medicine. Dr. Barkho is currently employed at Ascension Macomb Oakland Hospital.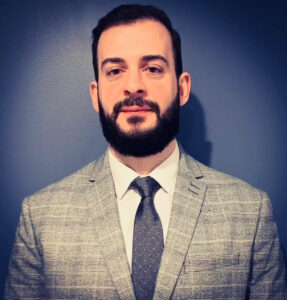 Milad Shamo, PharmD, RPh (Co-treasurer)
Milad Shamoo is currently a Pharmacy Manager. Having immigrated to the United States when he was 8 years old, he became the first member of his family to graduate college, receiving his PharmD in 2014 from MCPHS University. Milad has a passion for effective community outreach and optimizing patient care. Throughout his professional career he has worked for various retail pharmacies and has been recognized for his efforts in improving patient outcomes. Milad continues to lead initiatives that positively impact not only his patients, but his colleagues as well.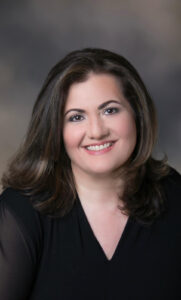 Shatha J. Matti, PharmD, RPh (Co-treasurer)
Shatha Matti immigrated from Iraq and grew up in Southeast Michigan. Shatha can be described as a life-long learner. She received her Doctorate of Pharmaceutical Sciences from the University of Florida College of Pharmacy, Gainesville, Florida and her Bachelors of Pharmaceutical Sciences from Wayne State University College of Pharmacy, Detroit Michigan. She also graduated Summa Cum Laude from St. Mary's College (Madonna University) in a double majoring in Biology and Chemistry. After 22 years as Pharmacist Manager at CVS Health Shatha went in to Private Practice As Founder/CEO of NCA Pharmacy & Compounding in Waterford, MI for the past 7 years.
Cortney McKay, MD (Secretary)
Cortney McKay is a second year Internal Medicine resident at Henry Ford Hospital in Detroit, Michigan. Dr. McKay received her Bachelor's Degree of Science at Wayne State University and her medical degree from Oakland University William Beaumont School of Medicine. She is a very passionate physician who enjoys learning, advocating for her patients, and teaching students.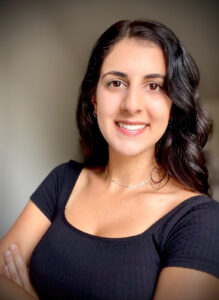 Leann Haddad, CPhT (Executive Assistant)
Leann Haddad is a Sr. Business/Compliance Analyst at BCBS and currently the Executive Assistant at CAAHP. She received her Bachelor's Degree in Healthcare Management from Western Governors University. Leann has been a Certified Pharmacy Technician for over 8 years and has experience in the healthcare field and administrative services.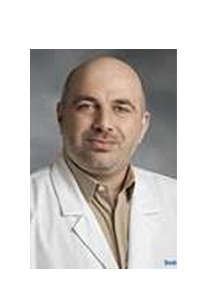 Mazen Alsaqa, MD
Dr. Mazen Alsaqa is an internist in Sterling Heights and is affiliated with multiple hospitals in the area. He received his medical degree from University of Mosul, College of Medicine and completed his residency in internal medicine at St. Joseph Mercy Oakland hospital.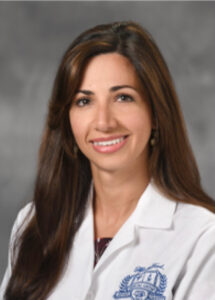 Rena Daiza, MD
Dr. Daiza is a board-certified senior staff family physician with Henry Ford Health. She provides medical education through media outlets including television and radio. She is very active in the Chaldean community and was the first female to receive the Rising Star Award from CAAHP. She is a co-founder of the Chaldean Women's Committee (CWC) and served for two years as a board member of the Chaldean Chamber of Commerce. Dr. Daiza continues to advocate for the health and well-being of all members of the community.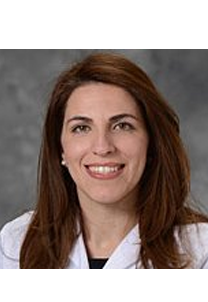 Mona (Eva) Denha - ANP-BC
Eva completed her undergraduate studies at Michigan State University and graduate studies from Madonna University. She specializes in the area of primary care, interventional radiology, and cardiology.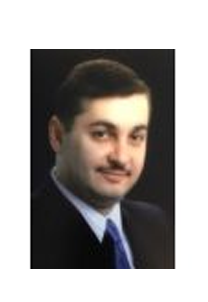 Musib Gappy, MD
Dr. Gappy is a graduate of Wayne State University, School of Medicine and finished his internal medicine residency and gastroenterology fellowship at Sinai-Grace Hospital. He practices general internal medicine and performs endoscopic, EGD, and colonoscopy procedures.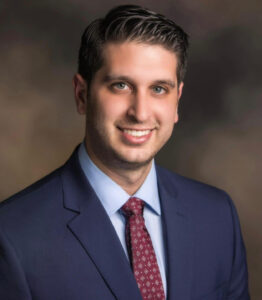 Cyrus Garmo, MD
Dr. Cyrus Garmo is an internal medicine physician who works in inpatient and outpatient settings. Dr. Garmo completed his residency at Ascension Providence Hospital in Southfield, Michigan, and was the chief resident of his internal medicine residency class. He received his medical degree from the American University of the Caribbean Medical School. He is also the co-founder of Blossom Children's Center, a multi-disciplinary center for children with autism and related disorders.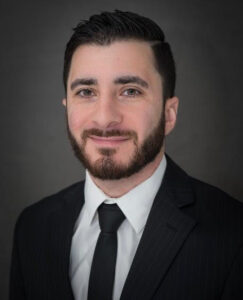 Andre Halabu, MD
Dr. Halabu obtained his undergraduate degree at Wayne State University. During that time, he co-founded and helped lead a local 501(c)(3), the Chaldean Assyrian Syriac Youth Union, Inc., or E'rootha, which addressed issues within the Detroit Chaldean-Assyrian community. He subsequently attended medical school at the American University of Integrative Sciences, School of Medicine. He also recently worked in research which includes work within breast cancer therapeutics and clinical medication trials for CKD. He is currently a resident physician in family medicine at McLaren Oakland.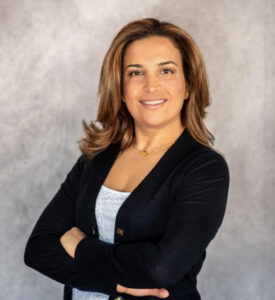 Nada Kinaya, NP
Nada Kinaya is a palliative care nurse practitioner at Beaumont Troy. She received her Master's and Bachelor's of Science in Nursing from Oakland University. Nada completed her undergraduate studies at Wayne State University with a Bachelor of Business Administration. She is an active member in the community and a member of multiple committees at Troy Beaumont.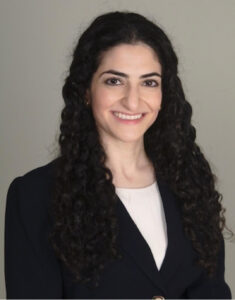 Dalia Mammo, MD
Dalia Mammo completed her undergraduate studies at the University of Michigan, where she earned a BS in French and Francophone Studies. She is a graduate of Central Michigan University College of Medicine, where she served as Vice President of the Medical Student Council, coordinated and led mission trips to Haiti, and was inducted into the Gold Humanism Honor Society. She completed Psychiatry residency at Detroit Medical Center/Wayne State University, where she is currently in Child and Adolescent Psychiatry fellowship.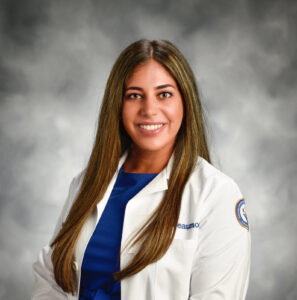 Alison Thomas, MD
Alison Thomas is an Obstetrics and Gynecology resident at Beaumont Hospital, Royal Oak. She completed medical school training at Oakland University William Beaumont School of Medicine. Alison completed her undergraduate degree at Wayne State University. She has served the Chaldean community, and metro Detroit community throughout her life and continues to do so though her involvement in CAAHP. Dr. Thomas has a strong passion for women's health and hopes to advocate for women in the Chaldean community.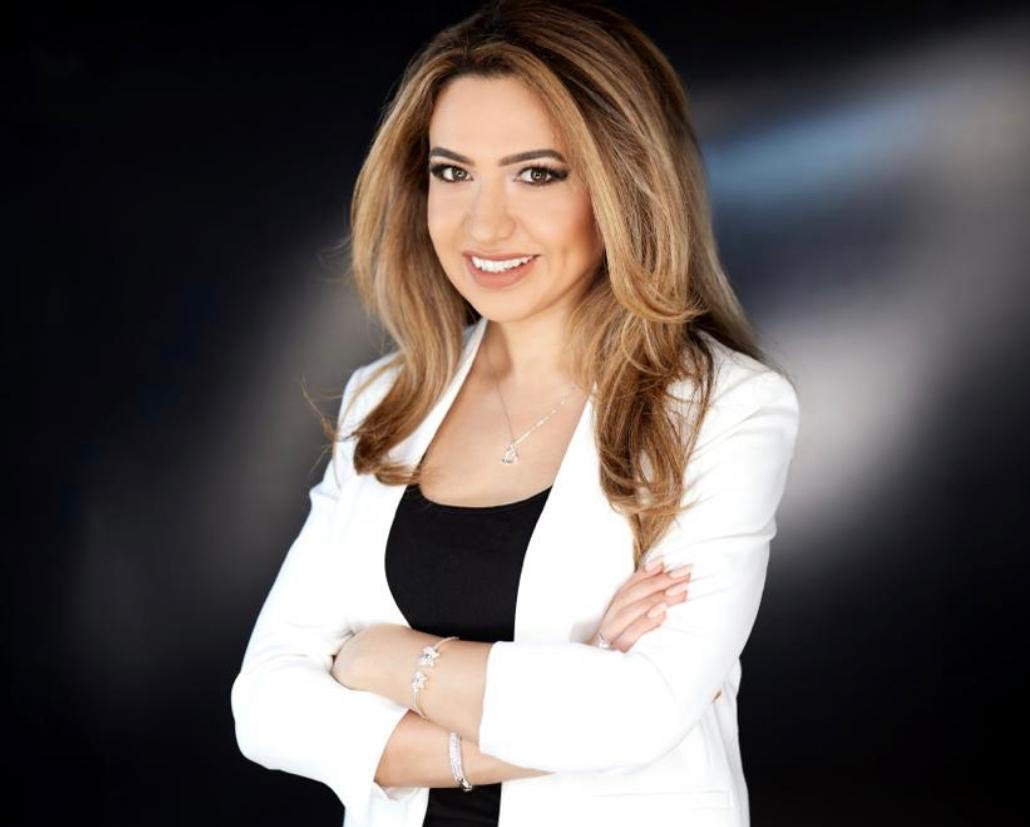 Rita Yousif, LMSW
Rita Yousif is a licensed Master Clinical Social Worker/Psychotherapist. She earned her Bachelor's degree in Social Work and obtained her Master's degree in Clinical Social Work with a focus on mental health from Madonna University. Rita practices as a psychotherapist at Beaumont hospital in the psychiatry department. Rita also provides individual counseling at an outpatient practice. Outside of the medical field, Rita is a TV and radio host at MEA TV and even leads her church choir.