Nena Kasmikha, MD – Allergy/Immunology
President
---
Dr. Kasmikha is a graduate of Wayne State University, School of Medicine. She completed residency in Internal Medicine at Henry Ford Health System and is currently an Allergy and Immunology fellow at Henry Ford Health System. She will be completing fellowship in June 2017 and will be joining Asthma and Allergy, PC in West Bloomfield in July 2017.
Evone Barkho - MD, MPH, IBCLC, SJPHS
Vice-President
---
Evone Barkho received her medical degree in General Surgery and Internal Medicine from Baghdad University in Iraq. She practiced medicine at several hospitals and private clinics. She received her Master's Degree in Public Health at Wayne State University, School of Medicine. Dr. Barkho is currently employed at the St. John Providence Health System (SJPHS) as the Continuum Care management for the Arab-Chaldean patients.
Mona (Eva) Denha - ANP-BC
Secretary
---
Eva completed her undergraduate studies at Michigan State University and graduate studies from Madonna University. She specializes in the area of primary care, interventional radiology, and cardiology.
Mazen Alsaqa, MD – Internal Medicine
Treasurer
---
Musib Gappy, MD – Internal Medicine
Member
---
Dr. Gappy is a graduate of Wayne State University, School of Medicine and finished his internal medicine residency and gastroenterology fellowship at Sinai-Grace Hospital. He practices general internal medicine and performs endoscopic, EGD, and colonoscopy procedures.

Rabbie Hanna, MD – Gynecologic Oncologist
Member
---
Dr. Hanna is a graduate of Al-Nahrain College of Medicine in Baghdad, Iraq 1999. After he immigrated to the United States, he completed his OB-GYN residency at Wayne State University in 2008 followed by training in Gynecologic Oncology at the University of Carolina in 2011. He currently practices as a gynecologic oncologist within the Henry Ford Health System managing various gynecologic malignancies with compassionate care.

Nada Hana-Bachuri, MD – FAAFP
Member
---
Dr. Bachuri is a family medicine practitioner who owns Troy Family Care. She is a graduate from Baghdad University, College of Medicine.
Joanne Shamoun, R. PH- Clinical Pharmacist
Member
---
Joanne is a graduate of Wayne State University, School of Pharmacy. She is a clinical pharmacy specialist in infectious disease at Providence Hospital in Southfield.

Kevin Jamil, MD – Thoracic Surgery
Member
---

Nahla Wadie-Salem, DDS – Dentistry
Member
---
Dr. Wadie-Salem graduated from the University of Baghdad in 1985 with a B.D.S. She then obtained a D.D.S from the University of Detroit (U of D) Mercy in 1994. She has a full-time practice in the city of Farmington Hills where she practices general and cosmetic dentistry, as well as orthodontics. She is also a part-time clinical instructor at U of D Mercy Dental School.
William Kesto, MD – Orthopedic surgery
Member
---

May Antone, MD – Internal Medicine
Member
---
Dr Antone is a graduate of Al-Mustansiriya University and finished her residency at Hurley Medical Center. She specializes in internal medicine, women's care, osteoporosis, obesity, diabetes, hypertension, back pain, heart disease.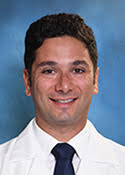 Faiz Francis, DO
Member
---
Dr. Francis is a graduate from Michigan State University, He completed his residency at St. John Providence hospital and fellowship at Indiana University School of Medicine. He is a board certified radiologist with a specialty in vascular and interventional radiology.